Lead generation is important for any business no matter what they sell. Lead generation PPC campaigns are the perfect solution for collecting qualified leads to different layers of your sales funnel. Collecting qualified leads and nurturing them through different stages of the sales funnel is important. This will keep your business going ahead in a competitive market.
Here we will be discussing the most important aspects of a PPC Lead Generation Campaign split into 4. All these factors are equally important to the ultimate success of any paid campaigns running online irrespective of the platform. 
Campaign types used for lead generation
People always ask, how can I generate qualified leads for my business? Or which type of campaigns are best for lead generation?. The answer is not quite simple because it depends on a lot of factors. So ask yourself these questions.
What is your objective for collecting leads?
Are you looking to find the potential audience who are looking for the products or services you offer, or you want those people who might be interested in your product but are not quite in the purchase cycle?
How you want these people to enter your top of the sales funnel?
You just want to introduce your business to them, collect their contact information and convert later through follow up? Or else do you have any top of the funnel conversion ready for them to start engaging with your business like registering a free account, downloading a white paper, signing up for your newsletter or anything else?
How are you planning to follow up with these leads?
Are you collecting these leads collected from lead generation PPC campaigns to get added to your CRM for your team to follow up with sales calls? Or you want the leads to be nurtured through followup campaigns to further try out the trial versions of your product?
Now that you have an idea about your objectives lets discuss various campaign types that all available to you from leading online advertising platforms.
If your potential customers are searching online for the products and services you offer, there is no better audience to target than them.  Google Search ads are the best lead generation PPC campaign when trying to drive immediate conversions from highly qualified customers. So one of the first option to consider for lead generation (or sales of course) should be Google Search Ads. But it definitely has its cons like high cost per conversion. Even then, considering the fact that you are targeting people in the final stages of the conversion funnel, its worth it most of the time. Go ahead, find out the popular keywords in your industry by conducting a thorough keyword research and get started with your Google Search campaign.
Google Display campaigns are run to reach your targeted audience by placing your ad banners in the large number of websites that are part of Google Display Network. it's really important to make sure all your lead generation PPC campaigns are highly targeted based on the interests of your audience and placements where the ads are shown. The biggest advantage and risk of Google Display Network is that it's literally spread across the internet and if you are not careful on your targeting you simply can't imagine how your hard earned money was wasted in a matter of hours!
Segment your display campaigns based on targeted content and targeted audience. If done wisely, Google Display campaigns will be really successful in generating leads for the top of your sales funnel from qualified customers who are genuinely interested in your product or services.
Facebook provides you with amazing and precise targeting options from user's age to the name of their first cousin's pet dog. (OK, that's too much, but might be possible in near future). So you can not avoid Facebook in your lead generation campaigns and banner ads are a good destination to start with. Here you will be showing up sponsored updates with the banner image(s) in the news feeds of highly targeted Facebook users. Ads will be also shown on websites they visit that are part of Facebook Audience Network. Since the content is relevant to the users and their interests, they are more likely to engage with the ad and reach your landing page and convert.
As the name suggests Facebook lead ads help you collect leads directly from the Facebook interface avoiding the dropouts of the users from the landing page. Users clicking on the ads will be provided with details in an instant screen inside their Facebook app itself. They can also have an option to submit their inquiry. Once convinced about the offerings they can sign up by simply pressing the call to action button. They need not enter their contact information since Facebook will autofill it for them. Avoiding the landing page will increase the conversion rate considerably and thus brings down the cost per conversion. But it does side a flip side as well – Users are less educated about your offerings since they haven't even visited your website. Also quality of inquiries might be slightly low compared to conventional landing page conversions.
Conversion does not happen with a single click. In fact almost 95% percent people will leave your landing page without converting.  You worked hard to identify and attract your audience and then you see them leaving your website without even saying Good Bye!!  That's sad, really sad.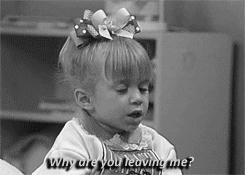 Remarketing or Retargeting was invented to patch those wounds in your heart. Or else it's giving few additional chances for your visitors to come back and say "Hey !"
Through Remarketing PPC campaigns you can specifically target those users who once visited your website or landing page but left without converting. And then show them customized ads across other platforms like Google and Facebook based on the pages they visited or products/services they viewed. So don't forget to use remarketing along with other PPC lead generation campaigns.
There are even more lead generation PPC campaign types like Linkedin Lead Generation, Twitter Ads etc but the above-mentioned ones are really a good mix to get started
2. Smartly Written/Designed Ad Copy/Creative
The sole responsibility for an ad copy or an ad creative is simple – Make the user engage with it. To make that happen, deliver an accurate information what your business is advertising and how is it use ful for that particular user who is watching your ads. It's really important to increase the performance of your ad copy as it directly affects the overall campaign performance.
Better ads => Better CTR => Better Quality Score => Better CPA
Google wants us to make the ads "specific, relevant, attractive, and empowering". So make sure your ads meet these criteria to ensure better performance on the search results page. 
Tell why you? :

Text ads in Google search experience the biggest competition and it's important to stand out from your competitors. So tell what makes you special! Shout out any unique selling propositions you have compared to the competitors. If there is something worth users interest, you definitely have a competitive edge among other advertisers to gather the user attention. 
Specific Call to action:

Call to action helps the user understand what they will get by clicking on your ads. For example, Sign Up, Download, Buy Now etc. Effective use of call to actions in the ad copy will have a huge impact in improving the Click Through Rate which is the most important factor of Quality Score.

Sales terms:

If you are running a special offer, let the user know it in the ad copy itself.

Sales terms like 50% off, Special offer etc will have the direct impact on the users and don't forget to add them to your ad copy. No need to dig into details of your offer, rather create an enthusiasm in the user about the value of your promotional offer.

Match your ads to the search term:

Try to understand what search terms the customer might have used when your ads triggered. Make effective use of the Keyword Planner and any other keyword research tool to identify the super popular search terms and mix them well inside your ad copy. 

 
Match your ads to the landing page:

Make sure your ad copy perfectly align with the content on the landing page. If you are using multiple landing pages with different content or product offerings make sure you use tailored ad copy for each of the landing pages to make the ads relevant to what you are advertising.
Optimizing image ads
Unlike Search, Display ads run across networks, formats, and sizes. Banner ads will be running on Display networks like Google Display Network or social media like Facebook News Feeds. It might also be working on other placements which do not follow usual characteristics of GDN of Facebook newsfeeds. Each network has their own characteristics and specifications. So optimizing the image ads is mostly about the in-depth understanding of where your ads are going to run and how you expect the users to interact with it.
Earlier in Google, it was almost static. You provide few sets of ads in specific sizes and Google place them in the respective ad placements as per AdSense. But display networks have evolved beyond that. With the introduction of Responsive ads banners Google makes the work easy but at the same time less controllable for advertisers. Even then there are certain best practices that you can follow to thrive on advertising with banner ads.  
Sticking with your brand identity while designing banner ads is becoming more important these days. Make sure you keep consistency across your designs and stick to your brand's colours, themes, fonts etc
Catchy Image – Images play a vital role in capturing the user's attraction. Make it pleasant, Catchy and in high quality and resolution. Try to include original images related to the service you advertise. 
Faces – Nothing beats pleasant faces in gathering attraction and engagement. People likes and trusts people. So make use of it in your creatives too. Add pleasant faces in your creatives that your targeted audience can relate. 
Emotions – Using positive or negative emotions helps to increase engagement. Which one works for you depends on your business and goals. So don't hesitate to A/B test with emotions
Animations and Interactions – Having an animated image do gather more attraction and temptation to interact with, but   There are restrictions and specifications for using interactive or animated images based on the networks you are advertising, so make sure you follow them to avoid possible rejection.
Network's best practices – As said earlier, each network has its own guidelines for ad creatives. For example, Facebook urges to use very less or no text in ad creatives. So make sure you check out the network based specifications and follow best practices as per each network.
So, in short, make the ads as possible as relevant and attractive for your targeted audience to ensure a better engagement with your ads. 
Enough said. In case nothing works out, try this.!!
3. Perfectly Optimized Landing Pages
A lot has been written on landing pages. Like this landing page guide from Lead Pages.  So I am not going to dig deeper into that. But there are few elements that I always make sure is included and optimized for success.
Content on the page:

 Do make sure that the landing page has well-placed content that best matches the keywords, product it represents and of course the ad copy that was used to bring the users into. A landing page that speaks the same language and tone of the ad copy is proven to convert better. Why? Because it exactly meets the user expectation clicking on your ads. 

Lead collection form:

 It was all done to make the user fill out this form. Seriously.! So, ensure you make it as easy as possible for the users to complete the form rather trying to squeeze all their personal information. Name, Mobile, Email is that enough for you? Then ask only that and nothing else.

Call to action –

 Best practice people say is to make sure your CTA is the first thing a visitor notices when they arrive on the landing page. I remember one occasion when conversions almost doubled when we changed the CTA of an educational institute's landing page from "Join Now" to "Get Details". Yes, it works.!  

CTA plays a vital role in conversion rate and it's worth testing multiple options and make a decision based on the results.

Offer some value in filling form: – You are running a lead generation PPC Campaign to collect leads for your business. But what to your audience get by entering your leads database? 

Tell people clearly what will happen when they fill out the form. This part is closely related to the call to action and they should definitely work together for success. If you are giving the user an E-Book when they fill out the form, mention it clearly with the form and you will see the impact.

Exit popup: You worked hard to bring that user to your content, so why limit your call to action to that contact form? Exit pop up gives you a second chance to convert the user who is tending to leave your website or landing page without converting. You can set it up with the help of a developer or by using a service like "Exit Bee".
Now that's done. You worked hard to get that sweet little conversion – congratulations!!. Now, what's next? 
"Thank you page" – The forgotten gem:  

Universe invented Thank you pages mainly for tracking conversion. Seriously!. It's where you keep those tiny bits of conversion tracking codes and a cliche "Thank you for converting" (signing up, downloading, registering whatever) messages. But thank you pages are much more than that including upselling. For example, if this page appeared when somebody registered for the course you are offering, why not ask them to refer their friends from this thank you page? Or if this happened when someone downloaded a white paper why don't ask them to register for your upcoming webinar on a similar topic? If you don't have anything else worth selling why don't simply ask them to follow you on social media?
There are two common things to watch out for both ads and landing pages.
Optimize for mobile
keep track of them all the time.
No matter the text ads or image ads one thing is common and that is to optimize them for mobile devices. Because as you know the majority of the website traffic these days are mobile and so will be the ad interactions. It's also important to check their performance time to time. See which ads and landing pages are working well and which are not through A/B testing.
Yeah, the whole point is simple – Personalize the ads and landing pages to the core by layering them across various targeting methods and platforms where the ads are supposed to appear.
4. Proper Web Analytics Tracking Codes
Proper tracking is important to the success of any advertising campaigns and it's not really a difficult job to do if done properly. So before you get started with setting up your campaigns, make sure you tag your website properly.  And create few goals and conversions that perfectly align with your campaign objectives. Each goal you set up should work as a key performance indicator (KPI) of the campaigns that are running.
Here are few basic tracking codes that must be present on your website or landing pages.
Google tag manager (As a container)
Google Analytics
AdWords remarketing
AdWords conversion tracking
Facebook pixel
I have tried to explain in detail about setting up proper tracking codes for your website here.
Results and data gathered from the tracking mechanisms determine whether a particular campaign was successful or not. Yes, that's true. If your website is not properly tagged you are not going to measure the various performance aspects of your advertising campaigns.
You won't understand which part of your advertising is working and where you are bleeding badly.
You are fighting a battle with eyes closed.
Conclusion :
Things don't end here. Continuous monitoring and optimization is a must for the success of any lead generation PPC campaigns. Always keep a look at the performance and optimize based on the data available. Optimizing include A/B testing of the different aspects of Ad copies, Landing pages, Call to Action, Campaign settings and the list goes on. Once you collect these leads make sure you have a lead nurturing process to try and convert as many leads as possible.
Congrats on reading along this far, you were really amazing.!
Want to add your thoughts and suggestions? Need any clarification regarding the points mentioned above? Leave a comment below and let's discuss further.
Digital Marketer by profession – loving and learning the industry to the core, holding the vision of playing my part in making the online advertising space to be transparent, reliable and accountable in such a way that benefits all parties – Advertisers, Publishers & the End Users.